Ostinato improves networking students' understanding and skill level: Graham Cassells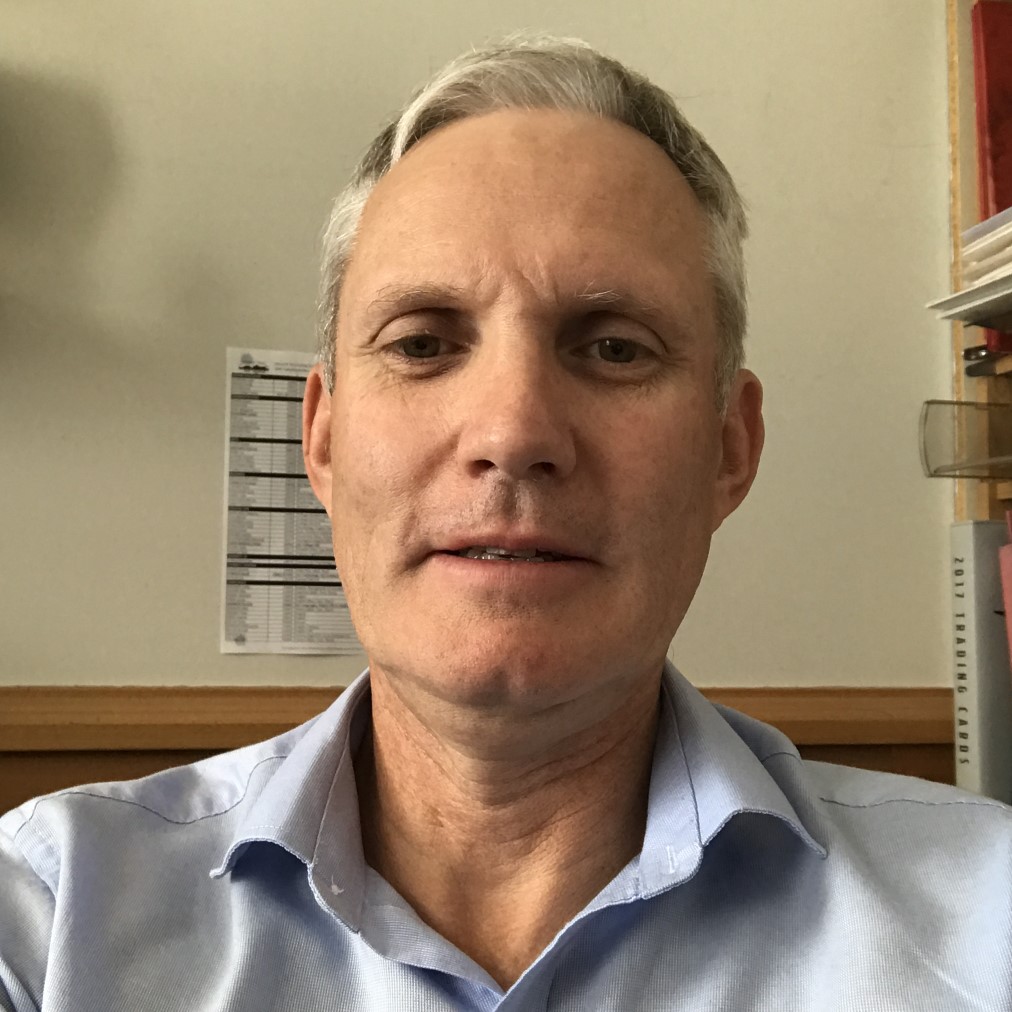 Graham Cassells is a CCNA and teacher of networking and cyber security at high schools and TAFE (vocational training for adults) for the last 20 years. He currently teaches the Cisco Networking Academy program at Canberra's Lake Tuggeranong College in Australia.
He has been using Ostinato in his classes and was gracious enough to answer my questions via email. I asked him about the Cisco Networking Academy, how he uses Ostinato and his annoyances and wishlist for Ostinato.
Cisco Networking Academy program
What is the Cisco Networking Academy program?
The Cisco Networking Academy is an online program run around the world by Cisco for skills towards attaining the CCNA.
How is the program structured in terms of duration and coursework?
There are lots of courses under the academy. There are 3 networking units that comprise of around 10-15 modules - online study resources, short interactive quizzes and assessments, around 4 hours of study per week over 16 weeks. It takes around 2 years of part time study to complete the program.
How many students do you typically have in a batch?
We run classes of around 20 each year in our senior high school (college) years 11 & 12 for 16-18 year olds – for free. Our industry contacts are very envious of our young students who get the opportunity to study Cisco at school.
Which courses in the program do you teach?
I teach the Routing and Switching course - it is integrated in our ACT department of Education IT courses along with cyber security topics to enhance the practical side of the theory.
What networking technologies does the course include?
The OSI encapsulation model, IPv4 & IPv6 subnetting, setting up switches, routers, building simple networks, setting up security including firewalls such as ACLs, and using fault finding techniques.
What equipment, tools and software do you use?
We have Cisco 2960 switches and Cisco 1941 routers, wireless routers, PCs, Raspberry Pis and testing equipment. Our software includes Packet Tracer, Wireshark, Putty and Ostinato under various platforms such as Linux and Windows.
Ostinato's role in networking education
How did you discover Ostinato?
We looked for packet injection and creation tools and it was listed everywhere as a good tool to start with.
Were there any similar tools you also evaluated?
We looked at Hping and Scapy.
Why did you select Ostinato over other tools?
The time needed to learn the coding didn't work well and Ostinato's GUI and price suited the college well.
What do you use Ostinato for and how?
We set up a practical assessment task (the students work in pairs) - make a simple client to client network and Ping and Wireshark the result. Then, create a packet that spoofs the sender and compare the results to get a deeper understanding of encapsulation and digital forensic analysis.
The objective is understanding more than how packet data looks, it's about how it works at the levels in the OSI model.
As a teacher, what do you like most about Ostinato?
The quick and simple way to create injection packets using the GUI, and the way it links directly with Wireshark for analysis.
How has Ostinato impacted learning outcomes?
The students enjoy the application and it consolidates the abstract theories that need understanding in the application of networking technologies analysis and use.
Would you recommend Ostinato to other educators?
I would definitely recommend Ostinato to all teachers who teach networking - it brings the theory out and allows the practical application that improves students' understanding and skill level.
Ostinato feedback
What in Ostinato irritates you the most and you'd like fixed?
None really. If you follow the basic use videos on Youtube it is easy to set up and use. The most annoying thing is not knowing how to make packets for more services to test - it takes time, I guess.
What one thing, if added to Ostinato, would make it more useful for you?
More teaching resources to show more ways it can be used - maybe tutorials, Youtube vidoes of simulating applications.
What do your students think about Ostinato?
They have commented that they liked it, and the energy they showed in class was higher than normal as they worked to create a forensic packet comparison.
Anything else you would like to say?
Please keep developing it, and make some tutorial videos to show more complex use, e.g. how to make a simple web page payload, email, DHCP, DNS, FTP packets would be great and would cover a lot in terms of our lack of understanding in these technologies.
Next up - What Graham's students think about Ostinato.